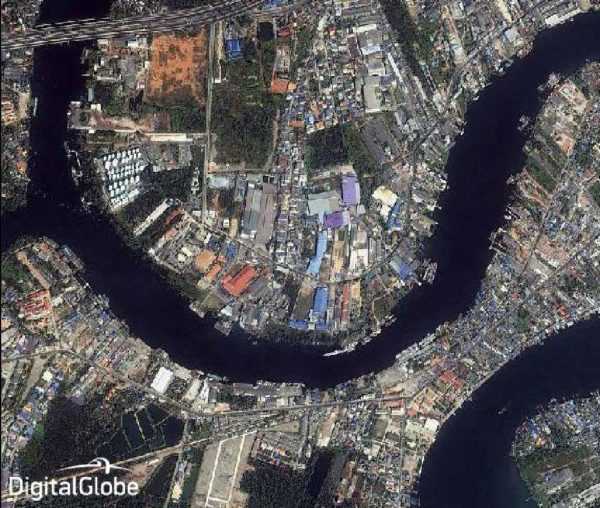 IKONOS
Very high resolution (82cm) panchromatic imagery
Panchromatic and multispectral
+7 years of operational imagery available
Decommissioned in 2015
Product Description
IKONOS
IKONOS-2 satellite sensor, operated by Maxar, was the first sub-meter commercial earth imaging satellite. Its capabilities include capturing a 0.82 m panchromatic resolution at nadir and 3.2 m multispectral, Near-Infrared (NIR).
IKONS imagery applications include both urban and rural mapping of natural resources and of natural disasters, tax mapping, agriculture and forestry analysis, mining, engineering, construction, and change detection. It can yield relevant data for nearly all aspects of environmental study.
IKONOS images provide aerial views and satellite photos for many areas around the world. Its high-resolution data makes an integral contribution to homeland security, coastal monitoring and facilitates 3D Digital Terrain Models (DTMs) and Digital Elevation Models (DEMs).
Whilst IKONOS Satellite Sensor was decommissioned in 2015, seven years of archived satellite imagery is available for purchase.
| | |
| --- | --- |
| Provider | Maxar |
| Satellite/Constellation | IKONOS-2 |
| Resolution (Panchromatic) | 0.82 m GSD at nadir |
| Resolution Multispectral | 3.2 GSD at nadir |
| Geolocational Accuracy CE 90 (without ground control) | 9 m CE 90 (measured) |
| Swath | 11.3 km at nadir |
| Spectral Bands | Panchromatic + 4 Band MS: Blue, Green, Red, NIR |
| Revisit Frequency | 3 days at 40°N Latitude |