Empower Your Vision
Geospatial Intelligence specialises in very high-resolution multispectral optical and radar satellite imagery. We are a leading Australian re-seller for Airbus, Maxar, Capella, Planet and Blacksky.
In addition to optical and radar satellite imagery, we can also provide basemaps, elevation data and reference layers. We provide our customers with rapid access to either new imagery collections, or to billions square kilometres of archived imagery captured since 1986.
Tasking
Geospatial Intelligence has the capability to directly task a number of earth observation satellites and can request tasking from other providers, for optimum image capture.
Purchasing
Imagery is available per scene or per square kilometre. We can source a single image or facilitate regular monitoring. Our specialists will work with you to define a package that best meets your needs.
Value-added services
If your organisation doesn't have the internal capability, or if you require assistance with the processing, analysis or interpretation of your imagery, we offer a range of image and data services. Our experts can also work with you to develop a unique product that combines satellite imagery with other information sources like satellite AIS data and open source intelligence to meet your needs.
Geospatial Intelligence offer a range of software and subscription services to help you to run your own analysis, or our highly skilled analysts can assist you. We also provide training, advisory and consulting services to support you in the building of in-house capability, or you can take advantage of our expertise and task us to develop a tailored solution for you.
The tool below allows you to compare different spatial resolutions
Different applications require varying spatial resolutions. High spatial resolution is necessary to identify small features such as individual trees. Lower spatial resolution data often has a larger footprint and can be used for broad scale mapping applications.
>
Zoom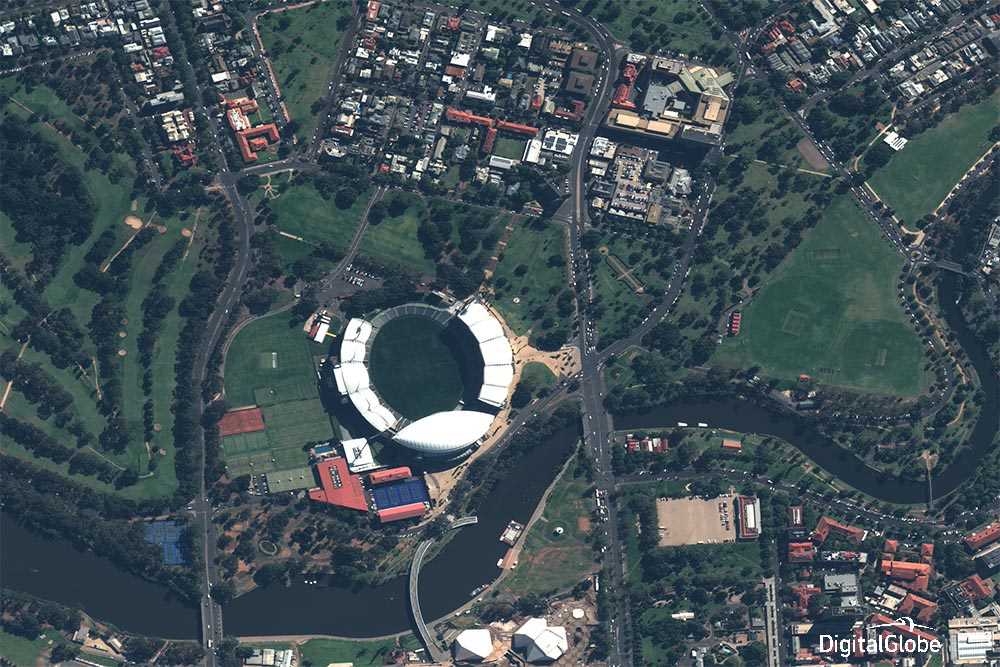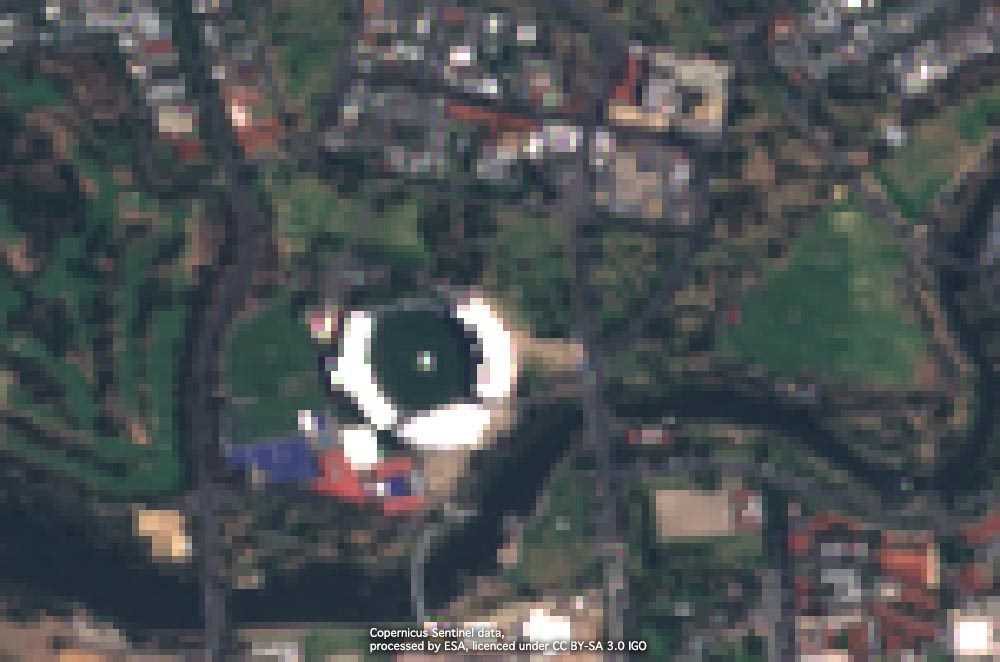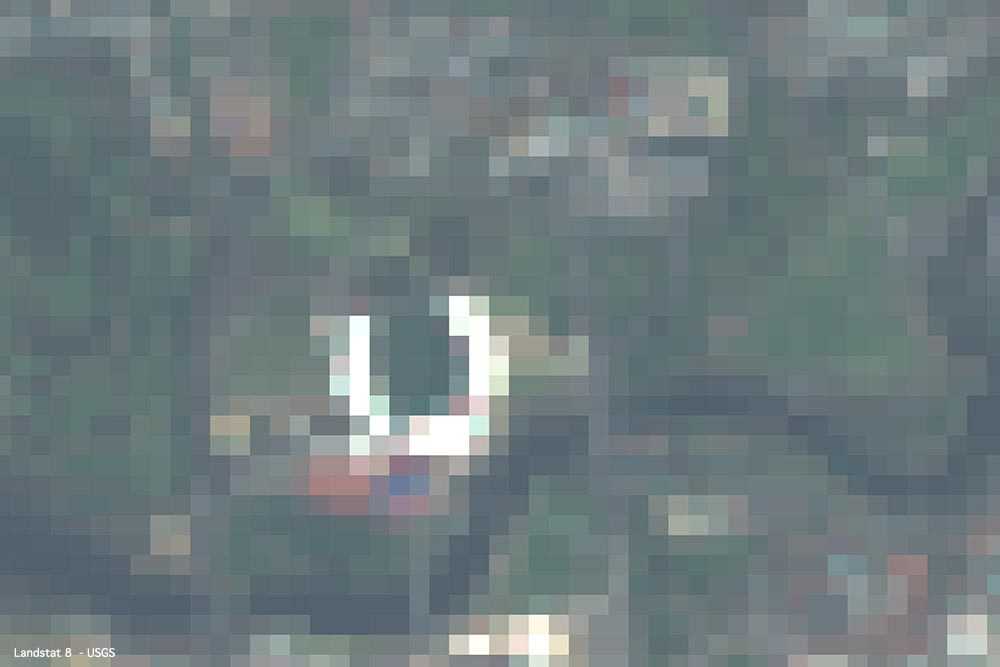 LandSat 8
Sentinel-2A
WorldView-3
Synthetic Aperture Radar (SAR)
Frequently Asked Questions